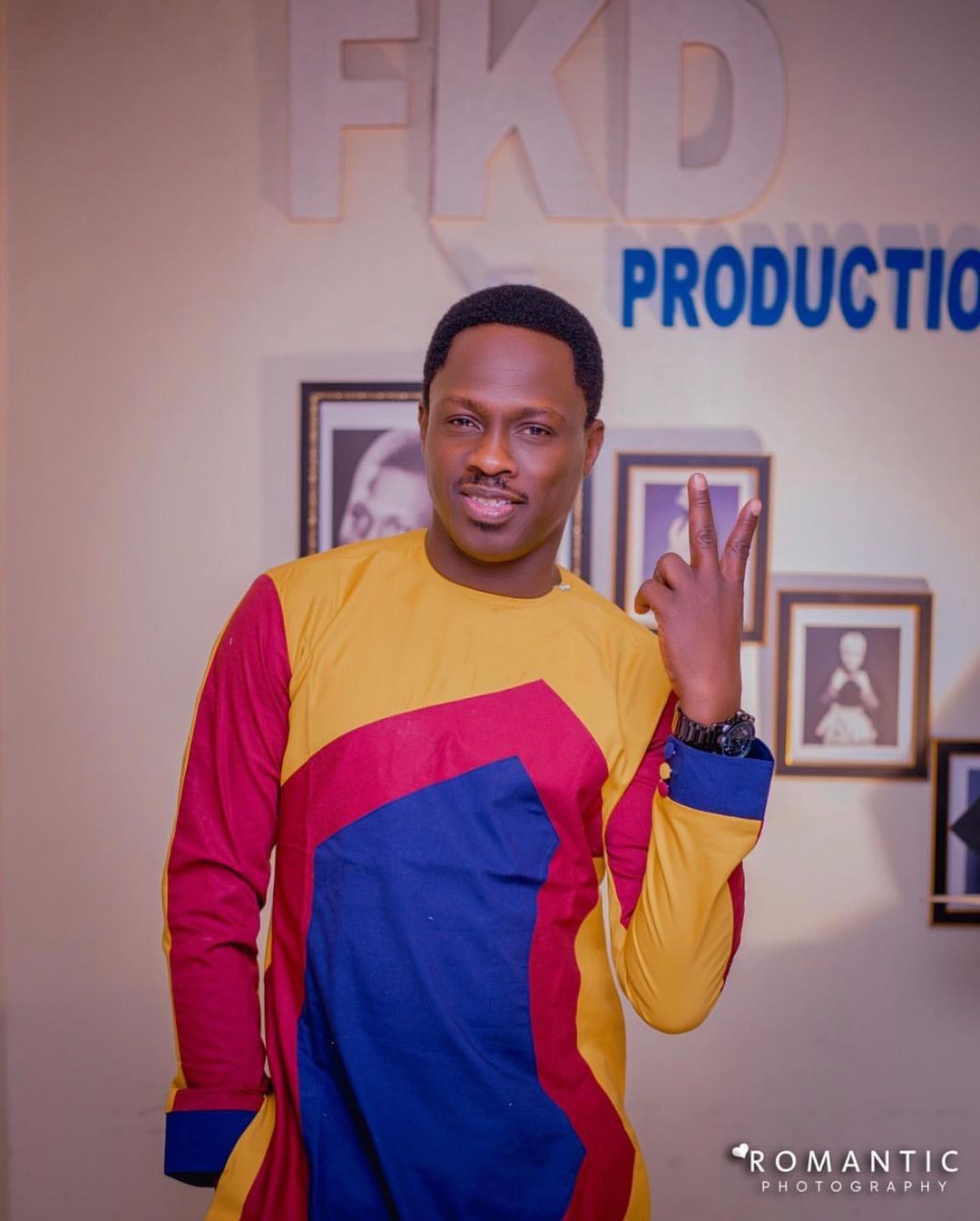 Ali Nuhu Mohammed Biography
•Full name : Ali Nuhu Mohammed
•Nick name : King Of Kannywood
•Date of Birth : 15 March 1974
•Spouse : Maimuna Garba Ja Abdulkadir
•Highest Qualification : Honourary Doctorate
•Occupation : Actor
•Net Worth : $1 million.
•Social Media Handle : Instagram: @realalinuhu Twitter: @alinuhu
Early Life and Education
Ali Nuhu was born on 15 March 1974 in Maiduguri, Borno State, in the northeastern part of Nigeria. His father Nuhu Poloma hailed from the Balanga town of Gombe State and his mother, Fatima Karderam Digema hailed from the Bama Local Government Area of Borno State. He grew up in the city of Jos and Kano State.
Ali started his primary school education at Riga Special Primary School, which he attended from 1979 to 1985. Later, he studied at the Government Secondary Commercial School in Kano State from 1986 to 1988, where he got his Junior Secondary School Certificate. He also attended the Science Secondary School Dawakin Tofa from 1989 to 1991, where he obtained his Senior Secondary School Leaving Certificate.
After secondary school education, he received a bachelor of art degree in Geography from the University of Jos. He did his National Service in Ibadan, Oyo State. He later attended the University of Southern California for a course in film production and cinematic arts. He received an honorary doctorate from ISM Adonai American University, Benin Republic in 2018.
Personal Life
The famous Nigerian movie star is a happy family man. Ali Nuhu is married to Maimuna Garba Ja Abdulkadir. The Kannywood star has three wonderful children, two daughters Fatima, Nawahir, and a son Ahmad. The famous actor's marriage is a successful one. He has been married for 18 years. He got married in 2003. In an interview, Maimuna Garba Ja Abdulkadir said that being Ali's wife made her an open-minded person. Ali's wife described her husband as a thoughtful husband and a father who can serve as a wonderful example for his children. As a hugely famous figure, Ali Nuhu has also been the subject of some rumours. Recently, Ali and Hausa actress Hadiza Gabon's photos appeared on the Internet. It caused rumours about his alleged 'second marriage', but these rumours have been dispelled.
Career
Nuhu made his acting debut in a movie in 1999 titled Abin sirri ne. He is best known for his role in Sangaya which became one of the highest-grossing Hausa films at that time. Ali Nuhu starred in several sequel films, including Azal, Jarumin Maza, and Stinda in which he was awarded the Best Actor in a supporting role during the African Movie Academy Awards (2007). In 2019, Nuhu celebrated his 20th anniversary in the entertainment industry where he has appeared in about five hundred movies.
Kannywood Movies
2007: Sitanda
2012: Carbin Kwai
2012: Madubin Dubawa
2013: Wani Hanin
2014: Matan Gida
2015: Jinin Jikina
2016: Nasibi
2016: Mansoor


Nollywood Movies
2021: One Lagos Night
2019: The Millions
2018: Merry Men: The Real Yoruba Demons
2017: Banana Island Ghost
2016: Ojukokoro: Greed
2016: The Wedding Ring
2015: Confusion Na Wa
2013: I Voted Now Wetin
2012: Last Flight to Abuja
2011: Memories of My Heart
Directed Movies
2017: Mansoor
2015: Gamu Nan Dai
2015: 'Yar Tasha
2015: Halacci
2014: Jinin Jiki Na
2013: Ni Da Ke Mun Dace
2012: Kudi A Duhu
2012: Madubin Dubawa
2012: Bazan Barki Ba
2011: Farraqu
2011: Adamsy
2011: Ankwa
2020: Bana Bakwai
Net Worth
He has been described as one of the most successful and richest actors in Nigeria. He is perhaps, the wealthiest actor in the Hausa movie industry. Nuhu's estimated net worth is $1 million.