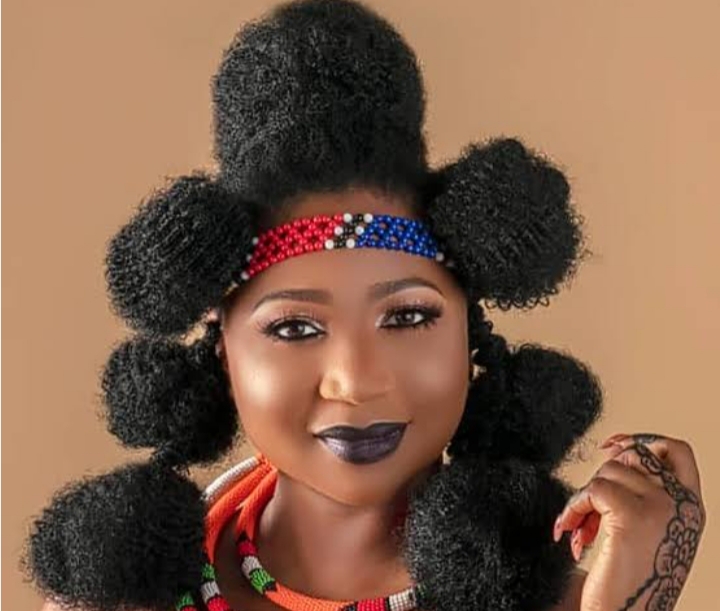 Early Life &Education
The renowned Nigerian movie actress and entertainer, Genny Uzoma was born to the family of Mr. and Mrs. Uzoma in Enugu, Enugu State, Nigeria.
Although Genny was born and raised in Enugu, she is originally a native of Imo State. For her education, not much is known about her basic educational background – elementary and secondary education. However, it is known to the public that Genny holds a Bachelor's Degree in Political Science from the Enugu State University, Nigeria.
Career
Uzoma began acting at the age of 18 while being registered under the Actors Guild of Nigeria, Enugu chapter.
She came through with a debut role in the movie "Mother-in-law" alongside Patience Ozokwor, Bob Manuel Udokwu.
She took a break from the movie scene to work in a telecommunication company and returned in 2014 with more exciting roles to offer.
Uzoma came to limelight for her role as Oma in the TV series "Husbands of Lagos" starring the likes of Keneth Okolie, Bolanle Ninalowo, Mary Njoku, Uche Odoputa and Ovire Peggy
She also starred in the Nollywood blockbuster movie "Faith Beyond Fate" alongside Chelsea Eze and Eddie Watson.
She produced the movie, Fatal Inception which features the likes of Femi Branch, Maureen Ihua and Nwaobodo Prisca.
She has also starred in other movies like; Face of Greed, Only True Love, Thorns & Roses and Prayers for Nina
Uzoma has acted alongside A list Nollywood actors which include the likes of Scarlet Gomez, Frederick Leonard, Susan Peters, Jennifer Eliogu and many others.
Movies
° Classical Fraud
° A Love story
° Emem and Angie
° Reconciliation
° The Gateman
° Royal Doom
° Eagles Bride
° Who killed Chief
Commitment Shy
° The washerman
° Once upon an adventure
° Bond
° The Vendor
° Our Society
° Best of the Game
° Scream
° A Face in the Crowd
° Caught in between
° King of Kings
° Love in the wrong places
° I wish She Would
° The Shopgirl
° Birthday Bash
° Husbands of Lagos
° Baby Shower
° Baby mama
Age
Genny Uzoma is currently 33 years old.
Net Worth
Altogether, Genny's net worth is estimated to be between $150,000 and $600,000 thousand. Of course, this is linked to the fact that she is one of Nigeria's most popular and influential actresses.