Technology
XRP Price Prediction as XRP Breaks Out of Long-Term Trading Pattern – $1 Incoming?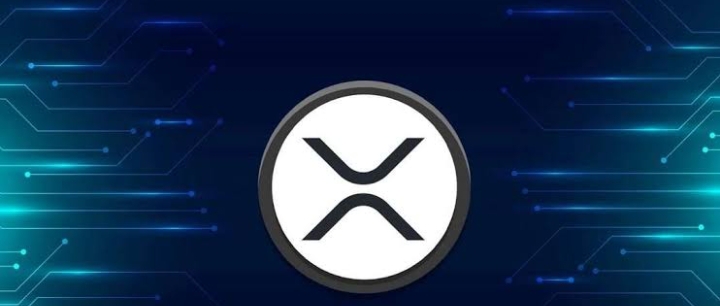 The XRP price has risen by 1% in the past 24 hours, reaching $0.412239 as the wider cryptocurrency market enjoys a nearly 2% gain within the same timeframe.
Its current price means that it has risen by 8% in a week and by 12% in the last 30 days, as the altcoin begins to break out of a longer term decline it had suffered since the end of October.

And with XRP holders looking forward to the eventual end of the Ripple-SEC case, which is due potentially in the next few months, the altcoin's movements over the past week or so could be the start of new period of sustained growth.
XRP Price Prediction as XRP Breaks Out of Long-Term Trading Pattern – $1 Incoming?
XRP's chart shows that its relative strength index (purple) has risen close to 70 in the last few days, cancelling out the negativity the coin had witnessed in the last couple of months of 2022, as well as the beginning of January.
At the same time, its 30-day moving average (red) is about to climb over its 200-day (blue), forming a 'golden cross' that normally signals a substantial breakout.
In other words, XRP is displaying signs that it has broken clearly out of the rut it had fallen into around the end of the year.
And aside from the fact that much of the market is doing something similar right now, there's one major reason for this: Ripple's case with the SEC looks as though its drawing nearer to its end.

For example, CEO Brad Garlinghouse told CNBC last week that he expects the case to conclude by the end of the first half of 2023, or by the end of the year at the very latest.

"I feel very good about where we are relative to the law and the facts," he said, underlining how Ripple is confident about its prospects for a positive outcome.
And in terms of when this outcome might actually arrive, US-based lawyer James K. Filan tweeted on January 20 that "Everything is Briefed" with regards to the case and that "Now We Wait."
Basically, every major motion and piece of evidence has been filed in the case, leaving it to Judge Torres to potentially arrive at a summary judgment.
This has created plenty of positivity around XRP, accounting for its recent ability to leave behind its performance of the end of 2022.
Many people within the cryptocurrency community believe that Ripple has presented a strong case and that the SEC has mounted a weak one, with the US securities regulator arguably unable to establish how Ripple developed a 'common enterprise' (as described in the Howey test) that would boost the value of XRP.