Scholarships
TU Delft University Scholarship 2024| Fully Funded In Netherlands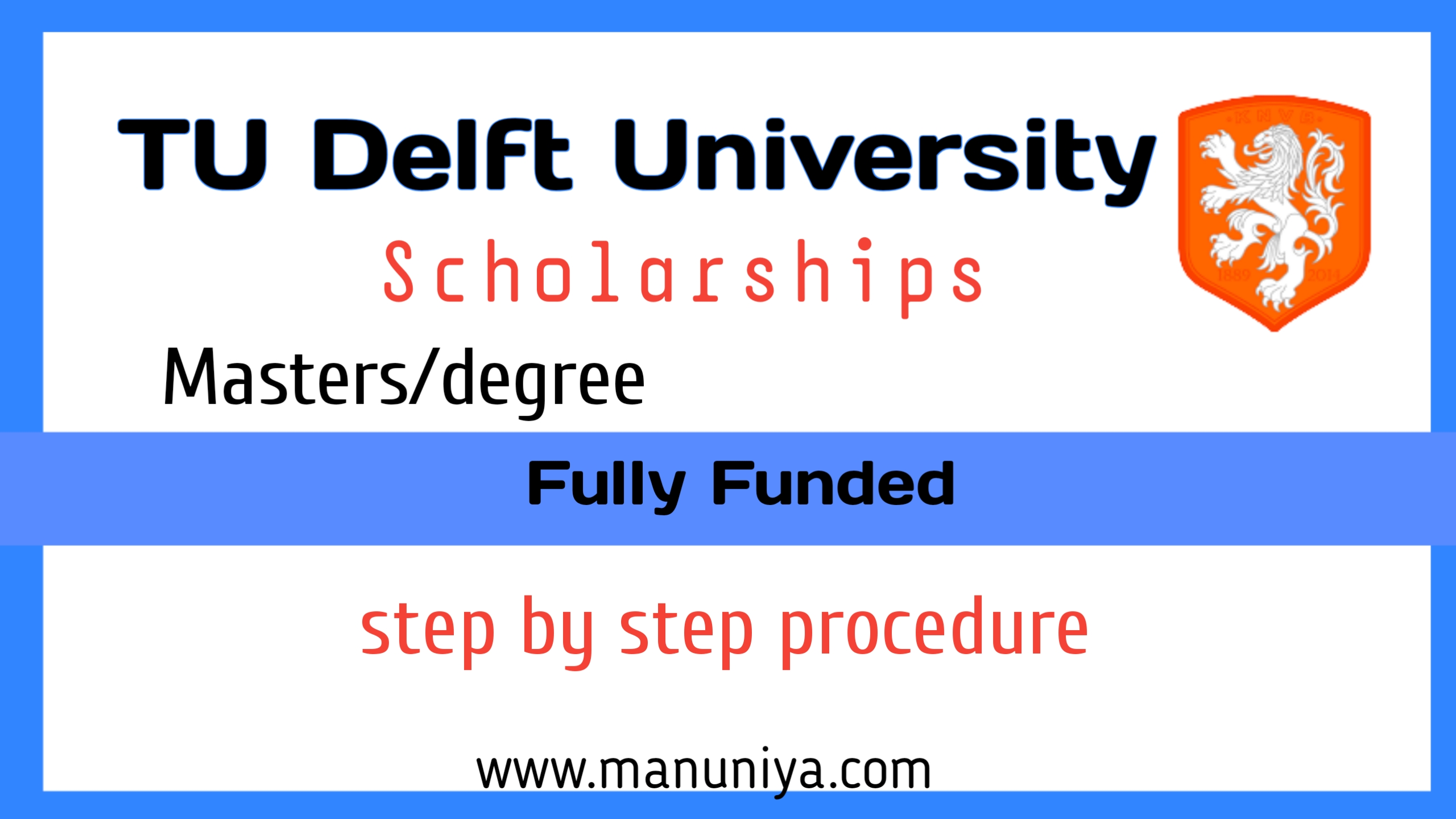 Are you looking for Fully Funded Scholarships in the Netherlands in 2024? Applicants are now invited to apply for the TU Delft Scholarships 2024 in the Netherlands. The Scholarships are Fully Funded and International applicants from all over the world are eligible to apply for the academic session of 2024.
Scholarships Summary
Host Country: Netherlands
Hosr University: TU Delft University
Lavel of Study: Masters
Financial Coverage: Fully Funded
Who Can Apply: Every Countries
Deadline: Open All Yeas
Courses Offered
MSc Aerospace Engineering
MSc Applied Earth Sciences
MSc Applied Geophysics
MSc Applied Mathematics
MSc Applied Physics
MSc Architecture, Urbanism and Building Sciences
MSc Biomedical Engineering
MSc Chemical Engineering
MSc Civil Engineering
MSc Complex Systems Engineering and Management
MSc Computer Engineering
MSc Computer Science
MSc Construction Management and Engineering
MSc Design for Interaction
MSc Electrical Engineering
MSc Embedded Systems
MSc Engineering and Policy Analysis
MSc Environmental Engineering
MSc Geographical Information Management and Applications
MSc Geomatics
MSc Industrial Ecology
MSc Integrated Product Design
MSc Life Science & Technology
MSc Management of Technology
MSc Marine Technology
MSc Materials Science & Engineering
MSc Mechanical Engineering
MSc Metropolitan Analysis, Design and Engineering
MSc Nanobiology
MSc Offshore & Dredging Engineering
MSc Robotics
MSc Science Education and Communication
MSc Strategic Product Design
MSc Sustainable Energy Technology
MSc Systems & Control
MSc Technical Medicine
MSc Transport, Infrastructure, and Logistics
Aerodynamics & Wind Energy
Aerospace Structures & Materials
Eligibility Criteria for TU Delft University Scholarship 2024
Candidates must have a strong academic background.
Candidates must have a master's degree from an international university outside of the Netherlands.
Candidates must have a cumulative GPA of at least 80%.
Scholarship awardees are chosen based on their academic achievements
Documents Requirement for TU Delft University Scholarship 2024
Certificate of English language competence test (TOEFL, IELTS, Cambridge Assessment).
Fill out the application form and attach any supporting documentation.
Motivational letter
Curriculum Vitae
Official transcripts are available upon request.
a copy of your passport
GRE, Portfolio, and Reference Letters (if applicable).
Financial Benefits for TU Delft University Scholarship 2024
TU Delft Scholarship 2023 in the Netherlands for International Students is a Fully Funded Scholarship that covers all the necessary expenses.
€30.000 per year will be given to Non-EU/EFTA students.
€11.500 per year will be provided to EU/EFTA students.
Cover the Full Tuition Fee for an MSc Program at TU Delft.
Allowance for the Living Expenses.
Membership in the Scholarship club gives access to Personal Development, Workshops, Seminars, etc.
How to Apply For TU Delft University Scholarship 2024?
You need to online for the TU Delft Excellence Scholarship 2023 in the Netherlands. You need to complete the Application Form and Upload all the Necessary Documents. The Official Link is given below.
Click to Apply
👇👇👇