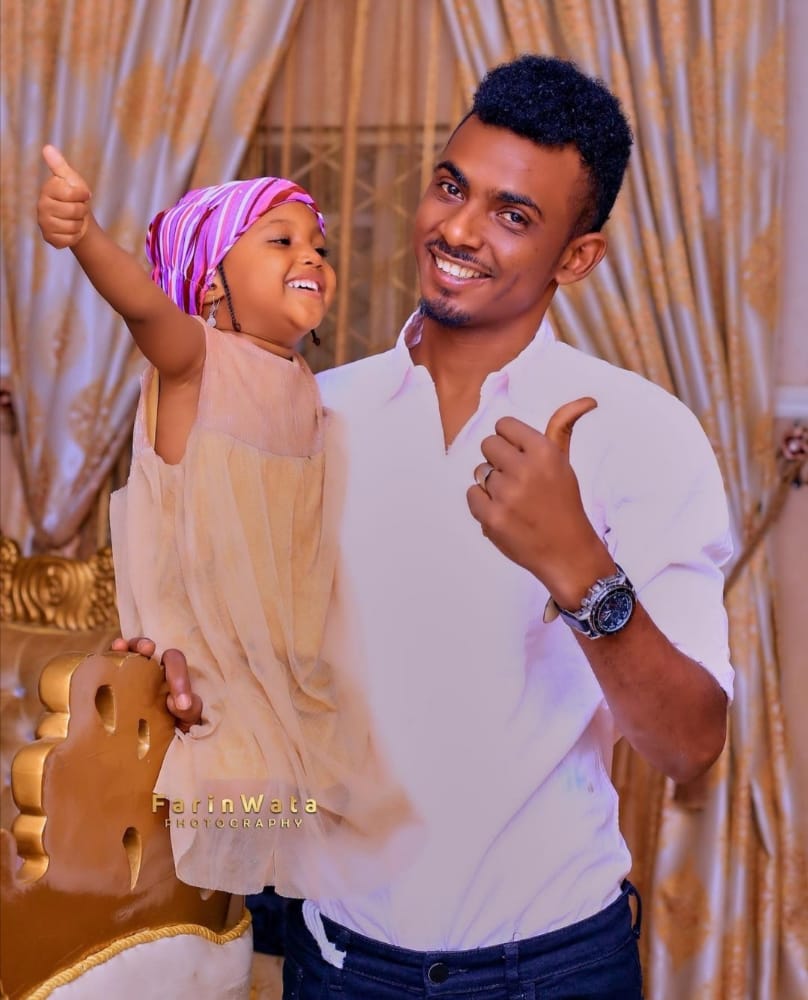 Ramadan Booth daya ne daga cikin fitattun jaruman Kannywood a Najeriya. Ya shahara saboda hazakarsa a fina-finan Hausa.
A cikin wannan rubutu zan kawo muku wasu bayanai masu kayatarwa game da Tarihin Booth Ramadan, Shekaru, Mata, da Hotuna.
Bayani Akan Ramadan Booth
Name: Ado Muhammad Booth
Age: 32 years
Date of birth: 1989
Place of birth: Kano State
Profession: Acting
Tribe: Hausa
Marital status: Married to Fatima.
Takaitaccen Tarihin Jarumi Ramadan Booth
Ramadan Ado Muhammad wanda aka fi sani da Ramadan Booth Shahararren Jarumin Jarumin Najeriya ne daga masana'antar Kannywood.
An haife shi a jihar Kano a ranar 7 ga Mayu 1989 a cikin dangin Zainab Booth fitacciyar jarumar Kannywood.
Ramadan Booth ya kammala karatunsa na firamare da sakandare a jihar kafin ya ci gaba da kammala karatunsa na jami'a.
Bayan kammala karatunsa ya shiga masana'antar ta hanyar taimakon mahaifiyarsa da sauran manyan jaruman kannywood irinsu Ali Nuhu Da Umar M Shareef.
Ramadan Booth ya shiga masana'antar sosai bayan ya fito a cikin wani fim mai suna "Ja Ni Mu Je" tun a wancan lokaci jarumin ya yi fice a fina-finai da dama wanda ya ba shi karramawa da karramawa.
Fina Finan Jarumi Ramadan Booth
Ja Ni Mu Je
Gwarzon Shekara
So Da So
Allan siyasa
Matar mu ce
Ga Da ga
Safeena
Sadakar yallah
Auren jeka nayi ka
Talaka bawan Allah
Wutar gaba
Izzar so
Gamu nan Dai
Bana Bakwai
Ra'eesa
Sanam
Halimatus sadiya
Wutar kara
Yaki a soyayya
Izzatu
Shekarun Jarumi Ramadan Booth
Ramadan Booth ya cika shekara 33 a shekarar 2022