Technology
How To Check BVN Online & Offline Easily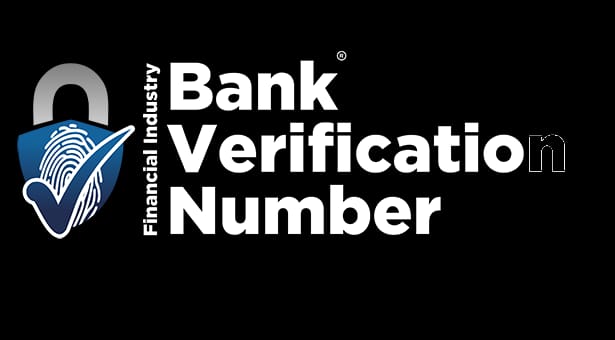 If you're currently searching for a way to check BVN online or on your smartphone with USSD code on GLO, 9Mobile, MTN & Airtel, then you're reading the right article as we'll be talking about the various ways you can check your BVN easily.
Bank Verification Number which is mostly known as BVN is a biometric identification system implemented by the Central Bank of Nigeria to curb or reduce illegal banking transactions in Nigeria.
This number is a unique 11 digit number that is attached to your bank account and without a bank verification number, you cant open an account in any Nigerian bank.
The BVN platform was introduced in Nigeria on the 4th of February 2014 but it wasn't popular across the country until 2015 when the government made it compulsory for every bank account holder in Nigeria to enroll in the platform.
You can register for this platform at any bank branch in Nigeria and you would be given a Bank Verification Number almost instantly and if you forgot yours, then continue reading this article to find out how to check BVN easily on your smartphone.
Method To Check BVN Easily On Your Smartphone (Online & Offline)
There are times where you might forget your BVN when you need it the most and this happens to a sizeable amount of Nigerian bank users and if this has ever happened to you, then knowing how to retrieve your BVN would be very handy.
Getting your BVN is very easy if you have the Simcard (phone number) used when enrolling on the platform.
Below are the various methods you can use to check your Bank Verification Number on MTN, Glo, 9Mobile, and Airtel in Nigeria.
👉🏻How To Check BVN On Glo
To retrieve your BVN on Glo, please follow the step below.
• Open your phone app and dial 5650# and wait for the confirmation message from them
• After you must have gotten your 11 digit Bank Verification Number, please write it down or save it somewhere to prevent another occurrence like this as the BVN checking service costs 20 Naira.
How To Check BVN On MTN
If you're an MTN subscriber, follow the steps outlined below to check your BVN on your smartphone.
• Dial 5650# which is the official USSD code to check BVN and wait for a reply from them.
•This service costs 20 Naira only and if your airtime is not up to that, the service won't work
How To Check BVN On 9Mobile
If you want to retrieve your BVN as a 9Mobile subscriber, please follow the steps outlined below.
•Dial the same code which is 5650# on your mobile device and after some minutes, your 11 digit BVN would be sent to your inbox.
• As in other networks, the BVN checking service on 9Mobile costs 20 Naira only and if your balance isn't up to that, it won't work.
How To Check BVN On Airtel
To easily retrieve your BVN as an Airtel subscriber, please follow the steps below.
•Navigate to your dialer or phone app and dial 5650# then press send.
• Within some seconds or minutes, your Bank Verification Number will be sent to your inbox, and bear in mind that this service costs 20 Naira only.
As we mentioned earlier, your BVN is a very important code that shouldn't be made known to the public as it holds your personal and vital details like your photograph, fingerprint, name, age, date of birth, and others.
The BVN is also your ID to the Nigerian Banking system as all your details are stored in the database of Nigeria's apex bank – the CBN with that number.
I hope his article helped you to retrieve or check without stress and if it did as I predicted, don't forget to tell your friends and family members about this article using the share buttons we have provided below.
If encounter any problems while trying to retrieve your BVN using any of the means mentioned in this article, let me know too via the comment box below and I would try my possible best to provide answers to your questions.