E-News
INEC Finally Reacts To Underage, Multiple Registrations Reports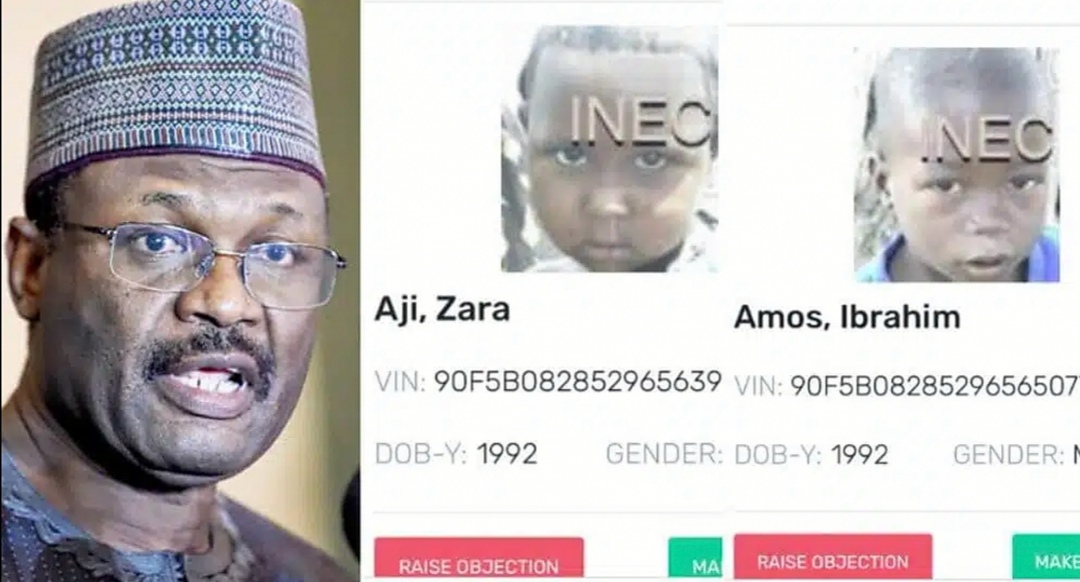 INEC Finally Reacts To Underage, Multiple Registrations Reports
The Independent National Electoral Commission (INEC) has finally reacted to the discrepancies in data across its voters' register.
Manuniya News reports that the commission published on its website the preliminary register of voters' polling units for the 2023 elections.
Following the register's release, some Nigerians on social media have displayed snapshots of voters who appeared to have been registered multiple times. In some cases, a couple of names had no pictures.
Others had shared screenshots of underage persons and multiple registrations, amongst others, found on the register, accusing the commission of showing bias in favour of the North in the cleanup of the register following the conclusion of the Continuous Voter Registration (CVR) exercise.
Speaking about the development, Festus Okoye, the INEC Commissioner for Voter Education, said the electoral umpire was collecting details of ineligible persons identified through objections raised by members of the public and would review and expunge same from the register.
Okoye further maintained that INEC's display of the register was to enable Nigerians to scrutinize it and make claims about misspellings of names, personal details, or missing names and to also "raise objections about the presence of ineligible persons, for example, those below the age of 18 years, dead persons, foreigners, or those making false claims so that they can be deleted from the register in line with the Commission's established rules."