E-News
Wike Buying Votes In Rivers State – APC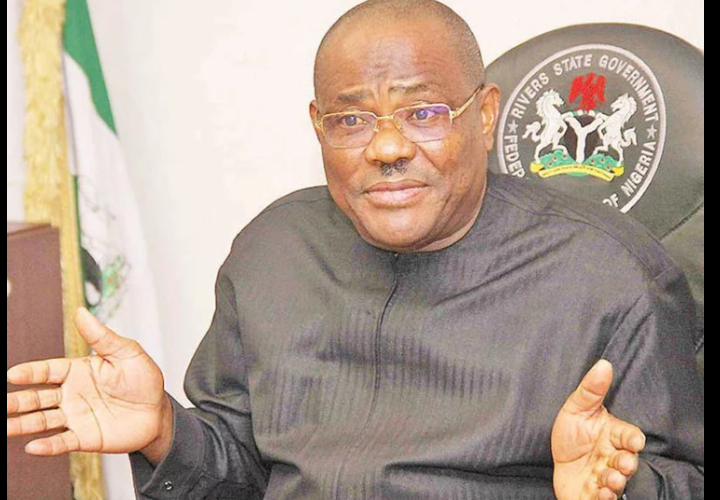 The Rivers State chapter of the All Progressives Congress (APC) has accused Governor Nyesom Wike of clandestinely buying votes ahead of the 2023 elections.
The spokesperson of the APC in Rivers State, Darlington Nwauju who made the allegation said the recent appointment of 200,000 political advisers by Wike is nothing but vote buying.
He said the appointees have been given a mandate to supervise ballot snatching and intimidation of political opponents at the various polling units during election.
Nwauju further blamed the incumbent Governor of neglecting important projects and wasting state funds on appointing political advisers who are PDP members while many people of the state including the youths remain unemployed.
According to him, the appointment is nothing but a Greek gift.
The APC spokesperson made the observations during an interview with the Punch where he was asked his views about the appointment of 200,000 special advisers by Wike.
In his words; "On the appointment of 200,000 special advisers by the state governor and his PDP administration, let me say that it is purely a political move to buy votes ahead of the elections, four months to the 2023 general elections. Are you aware that appointment to the office of a special assistant require that such a fellow should have to make public his/her assets through the Code of Conduct Bureau? Have you heard of any of these persons approaching the CCB office in Port Harcourt? Again, these appointments are reserved just for members of the PDP. Like I have said before, it is purely targeted at vote-buying, ballot snatching and intimidation of political opponents at the polling units. The list of SAs is peopled by known roughnecks and certified cultists. The question we want to ask the outgoing governor and his court jesters is how sustainable these appointments are.
"Where in the state's budget is the appropriation for this outlandish appointment? Factually and legally, is it right for the governor of a state who has powers under Section 206 to make appointments of his personal staff to overstretch the obligations of the state just to massage his political ego? If the state were so rich to cater conveniently for this latest obligation, how come the state still owes teachers of the state owned demonstration secondary schools? How come the state still owes, for close to five years, the salaries of Rivers State Sustainable Development Agency staff?
"How about the stipends of volunteers of the Rivers State Neighbourhood Safety Corps which the Wike administration set up? How about payment of bursary for students in tertiary institutions which was a norm under the past administrations? How about the Rivers State Road Traffic Management Authority? How about the Songhai Farms and all those engaged in that agriculture project? How come the state cannot afford to maintain street lights in the city of Port Harcourt? The list is endless and Rivers people know that this (appointment of 200,000 aides) is a Greek gift conjured to cover up for the issues bordering on joblessness or youth unemployment."