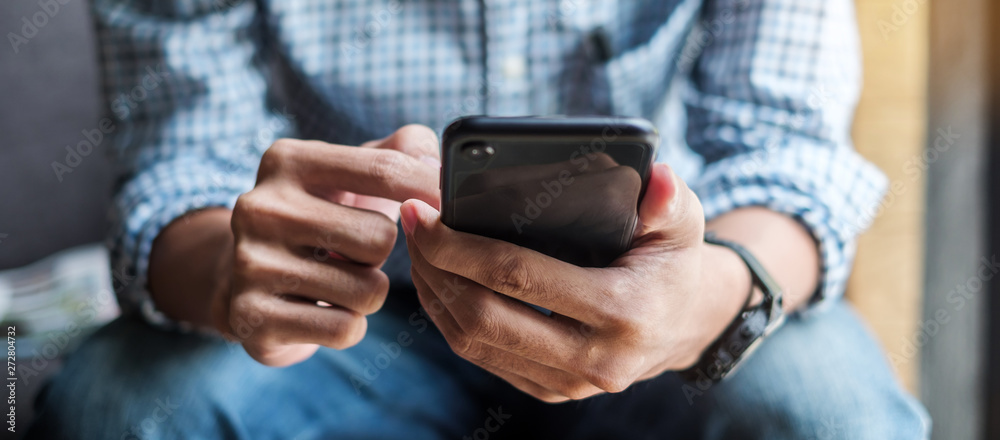 The smartphone market in recent times has become saturated with fake phones and many unsuspecting buyers have been scammed into buying fake phones for the price of an original one. Fake phones especially Android phones have become so rampant that one wonders if phone dealers are deliberately taking advantage of their customers.
I noticed that most of the fake phones in the market are the so called 'UK or London Used Phones' and fairly used phones, there are also fake new phones but they don't seem to be as many as the used phones. Before, it was mainly top phone brands worldwide such as Samsung, Nokia, iPhone, HTC, Sony, LG, Motorola, Huawei and others that had many imitations but now even smaller brands such as Tecno, Infinix, Gionee, Innjoo and Itel are also been faked.
Most of these fake phones match the original phones almost exactly in design and since most phone buyers are not tech savvy, they are very easily deceived. Many people do not know they bought a fake phone until after a while when they probably meet someone with the original version of the phone and find huge differences between their phone and the original. Even small phones popularly called 'Torchlight phones' have fake versions, Chai, dia ris God o!
The government through regulators such as the Standards Organisation have failed in this task of regulating imported phones and protecting citizens from buying substandard phones. However, we cannot sit and wait for the government to solve this problem for us as that will be equal to waiting till eternity so here are some tips to help you detect a fake phone.
Due to the way fake phone manufacturers/phone pirates are becoming more and more sophisticated everyday and the ease of installing an Android OS on a phone, it is hard to tell if a phone is fake by merely looking at it or by just its design.
Don't be in a hurry to buy any phone and don't let any seller hurry you to buy, settle down and do some research online before you buy, if possible get an original version of the phone from someone you know and take to the market for comparison.
2 I have found out by handling various fake phones that the easiest and best way to know a fake phone is by testing its camera. It takes quite a lot of work to build a quality phone camera and it seems most fake phone manufacturers cannot replicate original cameras.
Take pictures with the phone's cameras, both back and front cameras but especially the back camera and compare them with pictures captured by the original phone's camera. The best way to compare is to search online for pictures taken with the phone's camera, a simple Google search can be your saviour from buying a fake phone. Take videos also with the camera and compare the video quality with the original phone's videos.
3, Another way to detect if a phone is fake, although it is not fool proof is to check the phone grammar thoroughly, I realized that most fake phones have some misspellings, they might be difficult to find but with patience and thorough usage, you will find them.
4 You should also check for the phone's specifications and features online and compare them to the phone you want to buy, if even one thing is missing, it most likely means the phone is fake, please note that a phone might have several different models with slightly different specs so to be sure, know the exact model you are buying. For example Samsung A3 might be available in two different models, one may be using a Snapdragon Processor and have 3 GB RAM and the other model might be using an Exynos Processor with 4 GB RAM so ask the seller to be sure.
5,Go with a SIM card which has internet subscription on it so that you can test the phone's internet connectivity and ability to download, update and run apps. Some fake phones have problems connecting to the internet especially with the Airtel network, so I advise that you use the Airtel network to test all apps and try downloading some apps from the Google Play Store if its an Android phone and Apple App store for iPhones.
6 If it is an Android phone, check the Android Operating System (OS) version and compare with specs from reputable websites to make sure it is the same version or higher, if the version is lower, it is fake, if it is higher it means the phone's OS was upgraded. Some fake phone manufacturers still manage to put the correct Android version on fake phones though.
7 If it is an iPhone, check to make sure the back cover is unremovable and the SIM slot is for a Nano-SIM, it should also have only one SIM slot and no memory card slot. If you buy an iPhone 7 with dual SIM and memory card slot, na die you dey o, Lol!.
8 You can also check if a phone is fake by checking its IMEI number on IMEI checking websites. If the phone is original, a search of its IMEI number should return the Phone's model and year of manufacture. I'm not sure if this is applicable to all phone brands though, I know for sure that it is applicable to big brands such as Samsung, Sony, iPhone, etc.
10 The design of the phone is still important in detecting whether it is fake but it is not as important as before, compare the design of the phone you want to buy with 3D pictures of the original phone online and check for any difference, even one difference could mean the phone is fake.
For phones which have special features such as Smart Assistants like Siri, S-Voice, Gestures such as Air Gesture, Air View, etc. Make sure you test every special feature the original phone should have and ensure the features are working properly before you buy the phone. For new phones, also check and test all accessories and make sure that they are complete and working well.