Education
List Of Courses Offered At Federal University Gashua, Yobe (FUGASHUA)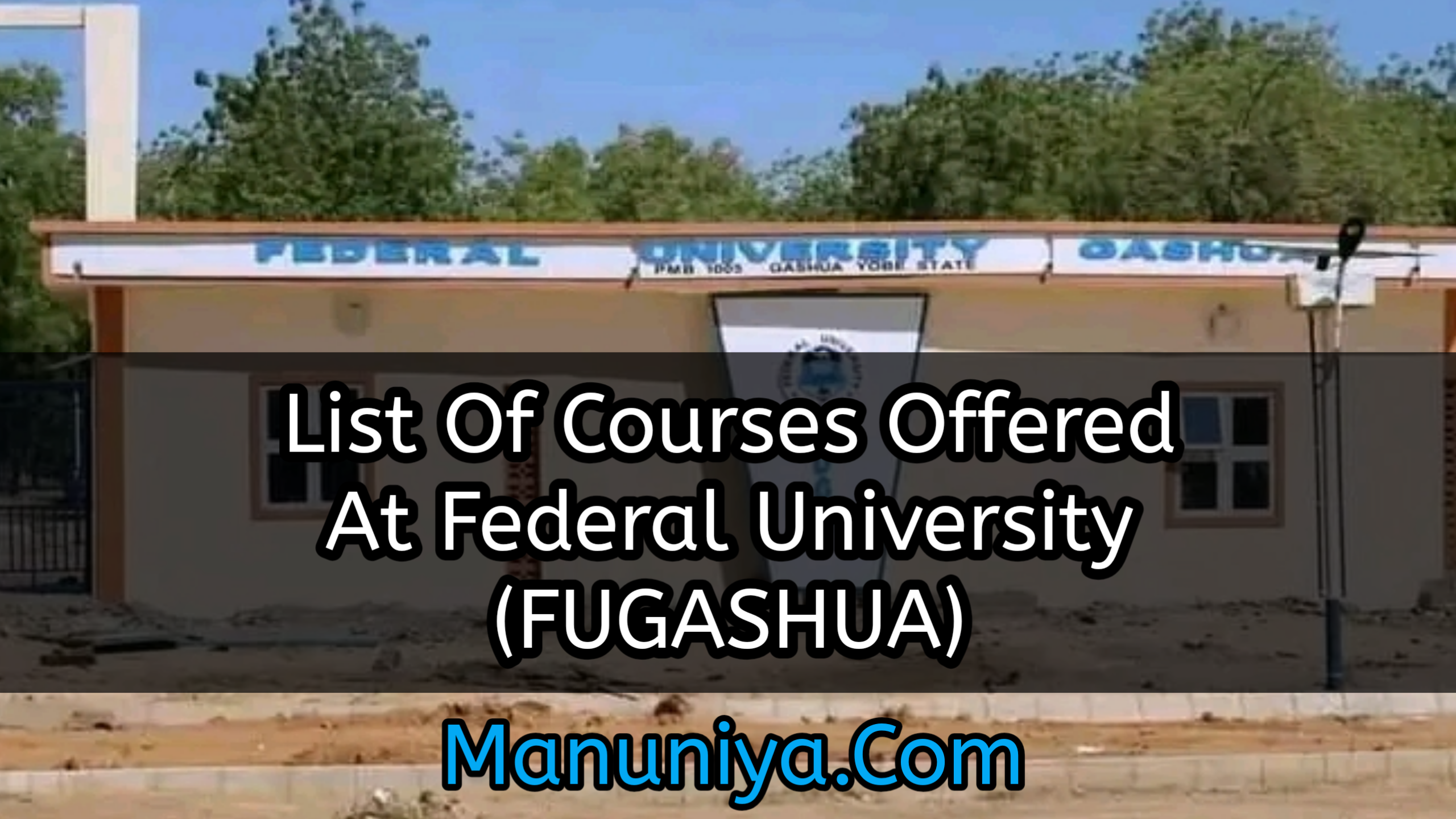 Federal University Gashua (FUGashua) is a university based in Yobe State, northeastern Nigeria. It is a learning and research institution that seeks to solve immediate needs of the society and give every person the opportunity to acquire knowledge.
The university was established in 2013 by President Goodluck Jonathan. This was done to give every state of Nigeria (those without a federal university) access to higher education and to give all states equal access to education. Yobe State is listed as one of the educationally disadvantaged with low enrollment in schools and high rate of illiteracy.
Do you want to find out the list of courses you can study at Federal University Gashua(FUGASHUA)? Below is the list of high-quality courses on offer at Federal University Gashua.
| | |
| --- | --- |
| S/N | COURSES OFFERED |
| 1 | ACCOUNTING |
| 2 | AGRICULTURE |
| 3 | ARABIC STUDIES |
| 4 | BIOCHEMISTRY |
| 5 | BIOLOGY |
| 6 | BUSINESS ADMINISTRATION |
| 7 | CHEMISTRY |
| 8 | COMPUTER SCIENCE |
| 9 | ECONOMICS & DEVELOPMENT STUDIES |
| 10 | ENGLISH LANGUAGE |
| 11 | FISHERIES AND AQUACULTURE |
| 12 | FORESTRY & WILDLIFE MANAGEMENT |
| 13 | GEOGRAPHY |
| 14 | HISTORY & INTERNATIONAL |
| 15 | HOME ECONOMICS AND MANAGEMENT ECONOMICS |
| 16 | HOME SCIENCE & MANAGEMENT |
| 17 | INFORMATION & COMMUNICATION SCIENCE |
| 18 | ISLAMIC STUDIES |
| 19 | MATHEMATICS |
| 20 | MICROBIOLOGY |
| 21 | PHYSICS |
| 22 | POLITICAL SCIENCE |
| 23 | PSYCHOLOGY |
| 24 | PUBLIC ADMINISTRATION |
| 25 | SOCIOLOGY |