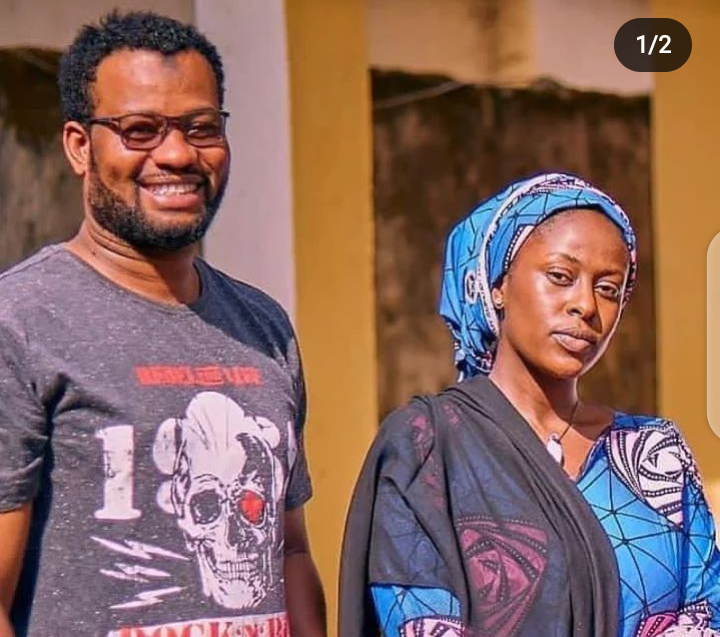 Nafisat Abdullahi asalin sunan ta shine Nafisat Abdurrahman Abdullahi Amma anfi sanin ta da Nafisa Abdullahi ko Kuma Nafisa Sai Wata Rana. An haife ta a ranar 23 ga watan janairu a shekara ta 1991.
Farkon rayuwa da iyali
An haifi jaruma Nafisat abdullahi a ranar 23 ga watan Janair a shekara ta dubu ɗaya da ɗari Tara da casa'in da buyu 1992. Ta fara karatun ta na secondary a garin Jos Kuma ta karasa a Abuja. A shekarar 2013 an dakatara da ita daga shirin finan kannywood saboda ta karya doka.
Ilimi
Ta karanci theater art a jami,ar Jos, sannan ta karanci ilimin ɗaukan hoto a landan a makarantan ɗaukan hoto dake Birtaniya.
Fim
Nafisat abdullahi ta fara harkar film ne tun lokacin tana yar shekara sha takwas Kuma film din da ya fito da ita shine SAI WATA RANA a shekara ta 2010 a karkashin kamfanin FKD PRODUCTION Wanda Ali Nuhu ya bada umarni.
Ta bayyana a cikin wani najaria film wato Nollywood Mai suna Blood and Heyna Wanda Kenneth Gyang ya bada umarni, tare da Ali Nuhu da Kuma Sadiq Sani Sadiq.
Ta fito a cikin fim din da Aminu saira ya bada umurni wato 'Ya daga Allah' da kuma 'Kalamu wahid' a shekarar 2014.
Fina finai
Labarina Series [4]
Sai Wata Rana
Toron Giwa
Ummi
Zango
Ya daga Allah
Yar Agadez
Addini ko Al'Ada
Ahlul Kitab
Alkawarina
Alhaki Kwikwiyo
Alhini
Allo (film)
Auren Tagwaye
Baban Sadik
Badi Ba Rai
Ban Kasheta Ba
Blood and Henna
Cikin Waye?
Dan Almajiri
Dan Marayan Zaki
Dare
Dawo Dawo
Farar Saka
Fataken Dare
Gabar Cikin Gida
Haaja
Har Abada
Jari Hujja
Laifin Dadi
Lamiraj
Madubin Dubawa
Guguwar So
Baiwar Allah
Lamban girma
Ta samu kyautittikan girmamawa da dama irin su City People Entertainment Award 2013, sannan ta kasance jaruma ta ɗaya a masana'antar Kannywood a shekara ta dubu biyu da sha hudu 2014. Jarumar ta karɓi kautar girmamawa ta.
AMMA award a shekara ta dubu biyu da sha biyar 2015, MTN award a shekara ta dubu biyu da sha shida 2016, da Kuma Afro Hollywood award a shekara ta dubu biyu da sha bakwai 2017. Nafisa Abdullahi tayi soyyaya da Adam Zango har tayi burin aurenshi.
Kucigaba da kasancewa da shafin manuniya mai albarka mungode da ziyara danna almar kararrawa domin samun ingantattun ayyukanmu masu gamsarwa.