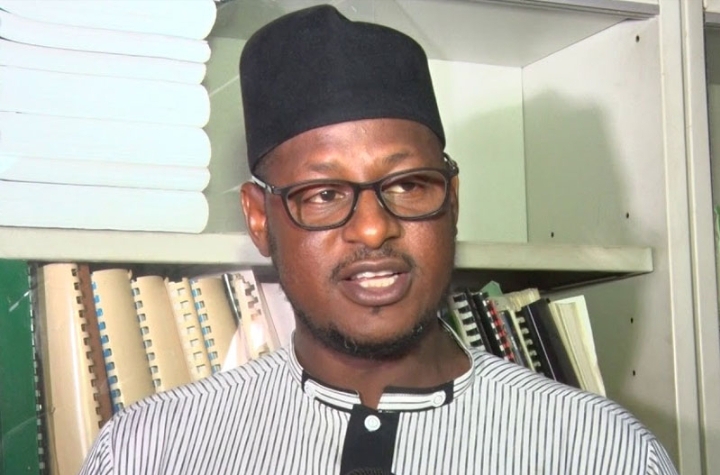 Dikko Radda education
Dikko Radda attended the Radda primary school and the Zaria teacher's college. He then proceeded to the Kafanchan college of education where he obtained a NCE certificate.

Dikko Radda attended the Abubakar Tafawa Balewa University in Bauchi with a B.Tech Agric economic & extension (Hons) studies.
Dikko Radda also got a PHD in Agric Extension & Rural sociology from the Ahmadu Bello University in 2015.
Dikko Radda personal life
Dikko Radda is married to Hajiya Fatima.
Career
Radda has a diverse career background, which has seen him work as a schoolteacher, banker, and public servant. He worked as a schoolteacher between 1989 and 1999 before joining the defunct FSB World Bank, where he worked as a banker from 1999 to 2003.
In January 2005, he was appointed the Chairman of Charanchi Local Government of Katsina State, a position he held until April 2007.
Radda has also held other public offices, including serving as the Senior Assistant to Members of Parliament at the National Assembly in Abuja from 2012 to 2014.
He was also the Secretary of Public Welfare (APC) from June 2014 to July 2015.
He held the traditional throne of Gwagwar Katsina in Katsina Emirate and was appointed as Chief of Staff of the Governor of Katsina State.

Radda currently serves as the Director General/Chief Executive Officer of the Small and Medium Enterprises Development Agency of Nigeria (SMEDAN).
President Muhammadu Buhari reappointed him for a second term as the Chairman of SMEDAN in March 2021.
Political Career
Radda formally joined Nigerian politics to seek the seat of Katsina State Governor in the 2023 gubernatorial elections.
He contested under the APC party and emerged victorious in the Katsina State gubernatorial primary election, which took place on Wednesday, June 1, 2022.
NET WORTH
His Net Worth is not available.