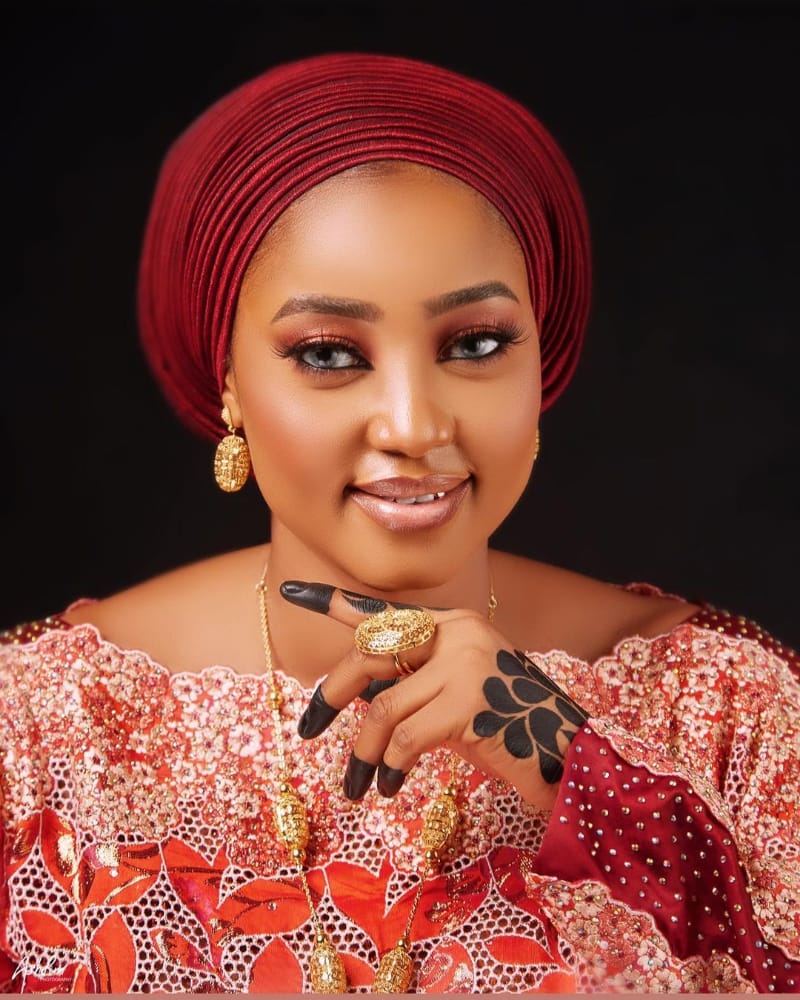 Hafsat Ahmad Idris (Born July 1987) is a famous Nigerian actress, Model, Entrepreneur And businesswoman from the Kannywood Movie Industry.
She is well recognize in Nigeria for her appearance as Barauniya in 2016. In 2019 Hafsat Idris won the award for the best female actresses in Kannywood.
In this post, you will be reading information you probably didn't know about Hafsat Idris Biography, Age, Family, Husband, And Net Worth.
About Hafsa Idris
•Real Name: Hafsat Ahmad Idris
•Nickname: Barauniya
•Age: 34 years old
•Year of birth: 14th July 1987.
•Place of birth: Shagamu in Ogun State.
•Profession: Actress, Model, entrepreneur, Businesswoman
•Religion: Muslim
•Tribe: Hausa
•Husband: Unknown
•Children: 2 Lovely Children
•Net worth: 12 Million Naira
Hafsat Idris Biography
The Kannywood actress was born in Sagamu, Ogun State on the 14th Of July 1987. Hafsat Idris parents are originally from Kano State.
She is the first child to her parents and was brought up alongside her siblings in Ogun State.
Hafsat Idris completed her primary and secondary School education in the same state where she was born.
Upon the completion of her education, she continued to higher level for her Bachelor's degree in Business Administration.
Her journey as an actress started when she finished her education, she ventured into the Kannywood movie in 2015.
Hafsat Idris became popular in Nigeria for her wonderful acting skills in her debut movie "Barauniya" this movie won her awards and recognition in the industry.
Since joining the industry in 2015, the beautiful actress has starred in numerous movies.
Movies
Biki Buduri
Furuci
Labarina
Barauniya
Makaryaci
Abdallah
Ta Faru Ta Kare
Rumana
Da Ban Ganshi Ba
Dan Almajiri
Haske Biyu
Maimunatu
Mace Mai Hannun Maza
Wazir
Gimbiya Sailuba
Matar Mamman
Risala
Igiyar Zato
Wata Ruga
Rariya
Wacece Sarauniya
Zan Rayu Da Ke
Namijin Kishi
Rigar Aro
Yar Fim
Dan Kurma
Kawayen Amarya
Dr Surayya
Algibla
Ana Dara Ga Dare Yayi
Mata Da Miji
Net Worth
Hafsat Idris is one of the richest Kannywood Actresses In Nigeria. The estimated net worth of Hafsat Idris is about 12 Million Naira as of 2022.