E-News
Its A Huge Mistake For Anyone To Say Its His Turn To Become President – Kwankwaso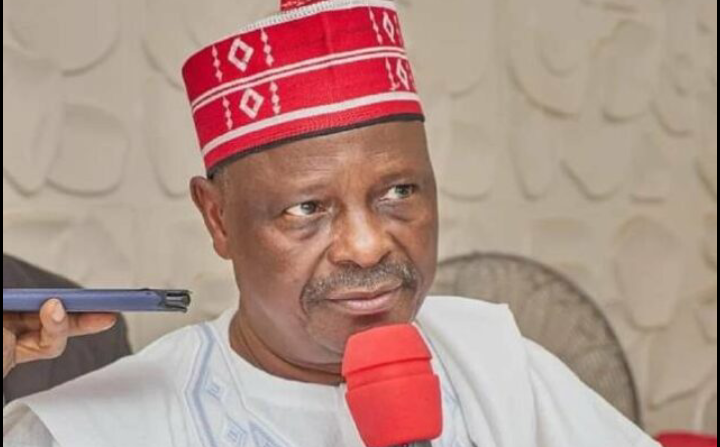 A former Governor of Kano State, Sen. Rabiu Musa Kwankwaso, has said it is unacceptable and a huge mistake for anyone to declare that it was his turn to become Nigeria's next president in 2023.
The presidential candidate of the New Nigeria Peoples Party (NNPP) also described as unfortunate the doctrine of making Vice Presidents the next president in a case where their principal passed out due to health-related issues.
Naija News understands that Kwankwaso did not mention the name of any candidate in his address.
His comment, however, on someone claiming it is his turn to become the next president could be related to the All Progressives Congress (APC) presidential candidate, Asiwaju Bola Ahmed Tinubu
Recall that Tinubu had during the build-up to the APC presidential primaries said that having assisted different persons to key positions in government, it was his turn (Emi Lokan) to become Nigeria's next leader.
The former Governor of Lagos State declaration had made headlines in print and digital news platforms.
Do Not Vote For An Unhealthy Candidate
Speaking in Lagos on Sunday, Kwankwaso said the 2023 election would be different from every other.
The presidential hopeful asked Nigerians not to vote for any candidate who is unhealthy, alleging that some persons were plotting to become president in a similar way Dr Goodluck Jonathan emerged following the death of former President Umaru Musa Yar'Adua.
Kwankwaso said: "People are not talking about parties. They are talking about candidates and individuals. The APC and PDP have failed Nigerians. That is why we are in this mess today. I am ready for debates. Let us put our cards on the table. Some of the candidates are running away from debates. Some of them should look at themselves in the mirror and tell themselves the truth. Some of them are our seniors. You cannot cheat nature. Anybody who says 2023 is his turn is making a huge mistake.
"In 2007, Yar'Adua was nominated as a PDP candidate without consultation. There was no serious consultation. We knew things, but there was no consultation, and so we ran into trouble (with Yar'Adua's ill health, attendant controversies, and using the doctrine of necessity to swear in Dr Goodluck Jonathan as acting president, and his death). Today, that episode is recurring. Some people thought by becoming vice president; they would soon be president."