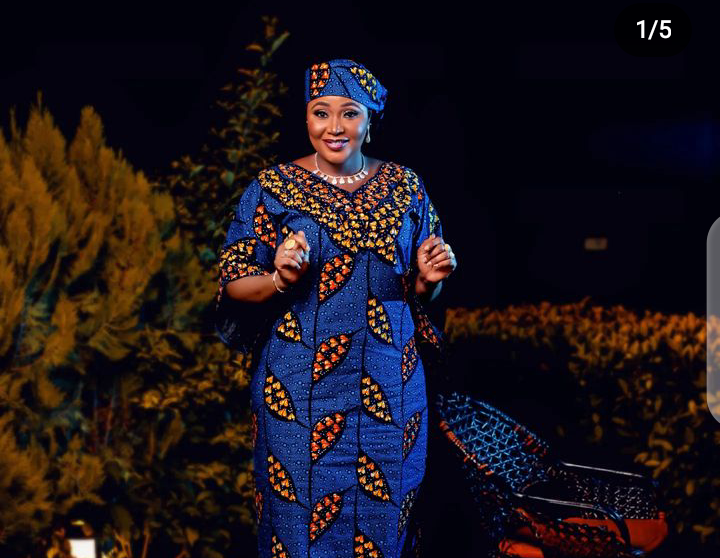 Halima Yusuf Atete wacce aka sani da Halima Atete (an haifeta ranar 26 ga watan Nuwamba, 1988) ƴar asalin jihar Borno ce dake Maiduguri, shaharariyar yar wasan Hausa ce kuma mai tsara finafinan, wanda mafiya yawan fina finanta takan fito ne a fim na Annamimanci ko Kishi.
Farkon rayuwa
An haifi Halima Atate a ranar 26 ga watan Nuwanbar shekarar alib 1988, a garin Maiduguri dake Jihar Barno a Najeriya.
Halima Atete tayi makarantar Firamari ta, Maigari Primary School, sanan tatafi makarantar gwabnati ta Yerawa Government Secondary School. Jarumar bata tsaya a iya nan ba ta wace makarantar gaba da Secondary inda ta samo kwalin National Diploma a Shari'a and Civil Low.
Sana'ar Fim
Tauraruwar ta shiga Kamfanin shirya Finafinan Hausa dake Kano a Shekarar 2012,[3] yayin da ta fara shirya Fim dinta na farako mai suna Asalina da uwar gulma[4]. Jarumar ta fito a Finafinai sama da guda Dari da Sittin (160).
Fina-finai
Ga wasu daga cikin finafinan ta;
Wata Hudu ND
Yaudarar Zuciya ND
Asalina (My Origin) 2012
Kona Gari 2012
Dakin Amarya 2013
Matar Jami'a 2013
Wata Rayuwa 2013
Ashabu Kahfi 2014
Ba'asi 2014
Bikin Yar Gata 2014
Maidalilin Aure 2014
Soyayya Da Shakuwa 2014
Alkalin Kauye 2015
Bani Bake 2015
Kurman Kallo 2015
Uwar Gulma (Mother of Gossip) 2015
Mu'amalat 2016
Igiyar Zato 2016
Bayan Fage
Tana da ra'ayin cewa ba ta taɓa kwanciya da furodusa don a bata role ɗin da zata fito a fim ba.