Technology
How To Create WhatsApp Two Step Verification.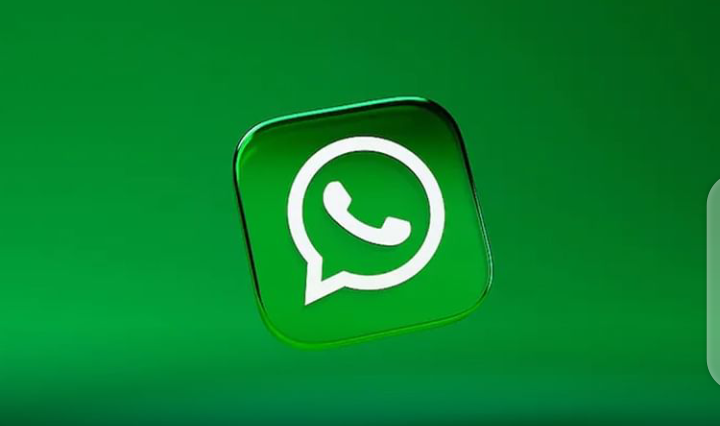 Our today topic, you are going to learn how to secure your WhatsApp account from hackers in simple way.
As we all know that whatsapp is the among best platform in the others social media platforms.
Where some people use WhatsApp to make a video call, voice call, and send video to their family and friends by using their device mobile data.
Some of our people they create WhatsApp account but they don't know how to secure it by themselves that is why a lote of people has been hacked.
It is very important to anybody who is having whatsapp Account, shall create two step verification code in his whatsapp Account. Because it will protect your WhatsApp account from hacking.
By GOD grace in this lesson, I am going to teach you how to create the two step verification on your WhatsApp account so that your WhatsApp account will remain secure.
Before we continue to our lesson, Make sure to touch the bill icon so that when ever we publish the new lesson, you are the first one to get it.
Step (1).

Open your WhatsApp application on your mobile phone device or computer.
Step (2).

Click on three icon on the upper right hand side Conner of you mobile phone or computer.
Step (3).

In this step you see something like:
(a)new group
(b)new broadcast
(c)linked Devices
(d)steered message
(e)settings
And select (e)settings
Step (4).

Click on account
Step (5).

Select on two step verification on the following listened above.
Step (6).
Click on enable.
Step (7).
Enter a six(6) digit pin which you'll be asked for when you register your phone number with whatsapp.
Confirm your six(6) digit password that you entered before.
Step (9).
Add an email address to your whatsapp account which will be use to reset your PIN if you forget it and sefeguard your whatsapp account.
Step (10).
Click on next after you entered your email address.
Step (11).
Confirm your email address that you have entered on.
Step (12).
Click on save.
Step (13).
Two step verification is enabled and click on done.
Step (14).
Two step verification is enabled you'll need to enter your PIN when registering your phone with whatsapp again.For example:Enter your six digit two step verification code to unlock your whatsapp account.