E-News
Peter Obi Speaks On Working With Aggrieved PDP Governors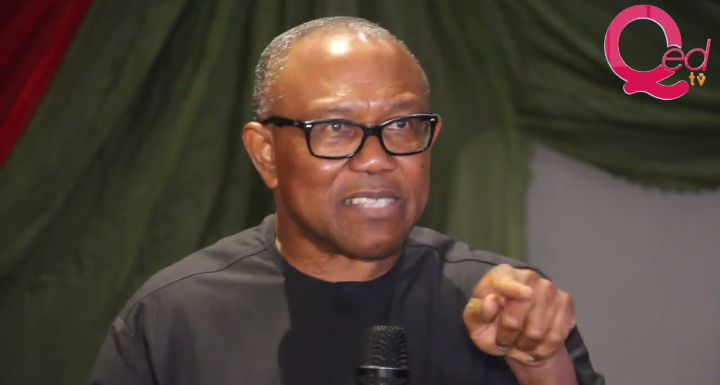 Emeka Obasi, media aide to the Presidential candidate of the Labour Party (LP), Peter Obi, says his principal has expressed his willingness to seek the support of the aggrieved Peoples Democratic Party (PDP) governors to actualize his ambition.
Obasi said this hours after the PDP governors and some party leaders now known as the Integrity group met behind closed doors on Sunday at the Southern Sun hotel, Ikoyi, Lagos State.
In a communique read by the former governor of Plateau State, Jonah Jang, the group reiterated its readiness for reconciliation, saying that they are still open to dialogue.
The group said its demands which include the resignation of the party's National Chairman, Senator Iyiocha Ayu, and the choice of his successor from the South still stand.
According to the communique, the governors maintained that they will not participate in the PDP presidential campaign and support the party's presidential candidate, Atiku Abubakar until their demands are met.
Reacting to the development in a chat with The Punch, Obasi said there is a chance Obi may be willing to work with the Integrity Group if it will benefit the Nigerian people.
Obasi said the PDP governors are important politicians who are ready to support any presidential candidate of their choice wholeheartedly
He said, "There is nothing stopping that. It is a possibility. They can work together only if they are willing to work for the Nigerian people. But if it is not for the benefit of the Nigerian people, you will see him not aligning with it.
"It is still three months to the election for anybody who wants to support him to do so. It is a democratic process. Nothing stops somebody from jumping camps any time anywhere. So they are free.
"There are things we don't force. If somebody will support you, he is going to support you wholeheartedly. These are not anyhow politicians. They are governors who have their say, they are not people you force to support you. That is something that ought to be done wholeheartedly in line with their conscience.
"If you know my principal, he is somebody who likes to be open. He won't promise you skyscrapers when he already knows what he can offer. For him, he can only offer what is good for the Nigerian people.
"Whoever wants to join him based on that principle is free. But to go and start doing political lobbying for somebody to him is a promise he can't fulfill. It is not his style."