E-News
Tinubu's Gaffes Show He's A Disaster Waiting To Happen – Melaye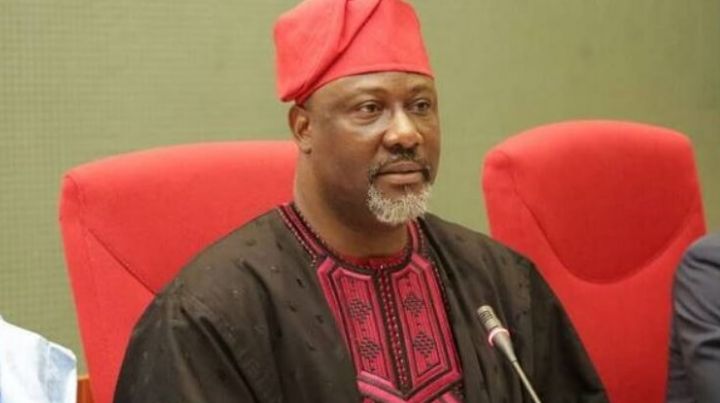 Senator Dino Melaye, a Spokesperson of the Peoples Democratic Party (PDP) Presidential Campaign Management Committee, says recent events have shown that the All Progressives Congress…
Melaye, in a statement on Wednesday, asked Nigerians to save themselves by rejecting Tinubu at the polls.
He said Nigerians would recall the various inadequacies of President Muhammadu Buhari before he was elected in 2015, adding that his "qualification was a subject of litigation. His speeches were filled with gaffes including his inability to get right the name of his running mate" a development that has put Nigeria in the present situation.
The Atiku-Okowa Presidential Campaign Spokesperson said the early warning signs are already there of the "disaster that the unlikely presidency that the Tinubu ambition represents is laden with early warning signs, buttressed by his conduct and carriage.
"Nigeria can not afford to walk into disaster. Nigeria has a great chance now to avoid a repeat of the Buhari Presidency, who was largely an absentee President in and outside the county."
"Tinubu has shown in words, action and attitude that he constitutes a great danger to himself and a potential disaster to Nigeria. His unfitness manifests daily. Let us heed the early warning signs. Let us adopt a disaster reduction strategy. The manifestation in Jos is a further consolidation of a pattern in the physical and psychological composition of Tinubu, who a few weeks ago shocked his host, Governor Nasir El-Rufai when he said Nigeria would go from rotten to bad."
Melaye said the period of campaign is not just for activities that political parties can design to fill the void before election." It is part of the building blocks for leadership selection. It is a period of assessments for choices and decisions by the electorate.
"It is therefore important that Nigerians take full advantage to mark the scripts of various candidates and their parties. A man like Tinubu, who could not have the presence of mind or who required support to move around has obviously marked himself down."